Jaguar legend Norman Dewis opens the 2016 Classic & Sports Car Show in London
The Classic & Sports Car Show opened its doors to the public on Friday morning as thousands of visitors were treated to stunning displays, stage interviews with motoring stars and Live Parades of fabulous classics in the picturesque grounds of Alexandra Palace.
Legendary Jaguar test driver Norman Dewis opened the show to an eager crowd, beside the iconic XJ13 racing car that will sit proudly on display throughout the weekend at the Palm Court entrance of the north London landmark.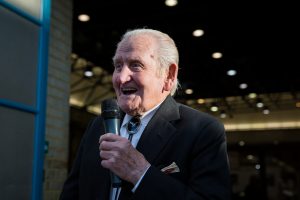 Still full of boundless energy at the age of 96, Dewis later entertained a captive audience on the Live Interview Stage, presented by Goodwood Road & Racing, with tales from his life as Britain's most celebrated test driver through four decades.
John Surtees CBE, celebrated World Champion on both two wheels and four, also drew crowds to the stage after revealing the supercar of the century voted for by the public on Classic & Sports Car's website. Surtees took the covers off an iconic McLaren F1 on Friday morning, as Gordon Murray's 1990s masterpiece topped the finalists in the closely contested polls, beating cars such as the Lamborghini Miura, Jaguar XK120 and Ferrari F40.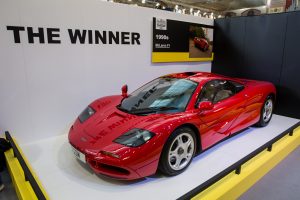 There were surprise visitors, too. British Indycar ace and former F1 driver Max Chilton arrived to check out the show and joined stage host Henry Hope-Frost for an impromptu interview.
Outside the Palace, north London reverberated to the bark of a six-wheeled Tyrrell Formula 1 car of the 1970s as the Cosworth DFV-powered racing car led Live Parades along the South Terrace, in front of a stunning cityscape view. The Tyrrell led a collection from the BMW Owners' Club, which celebrated the 100thanniversary of the marque.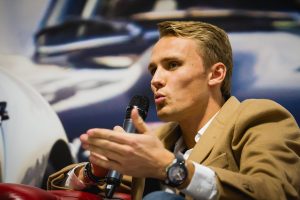 James Elliott, Group Editor, Classic & Sports Car magazine, said: "It's been a fabulous first day for the second annual Classic & Sports Car Show. The thousands of eager classic car fans have made it a resounding success as they witnessed the reveal of our greatest supercar in history and met stars such as Norman Dewis and John Surtees."
Other highlights included a feature showing the restoration of a unique Jaguar XK120 by Pininfarina by Classic Motor Cars (CMC) in association with Total.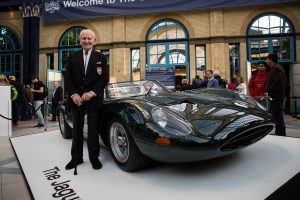 Visitors were treated to a feast of classic cars as the cream of dealers and specialists from the UK and Europe display vehicles from every era of motoring history. Exhibitors included Aston Martin specialist Desmond J Smail, DD Classics, Arthur Bechtel Classic Motors, Hexagon Classics, Gallery Aaldering, vintage Bentley expert Stanley Mann Racing and many more.
There was also a selection of premium food and wine to enjoy while looking out on the spectacular show displays in the Casablanca-themed Fine Dining Restaurant, situated under the iconic Grand Willis Organ.
                                                                                                                                 Courtesy: Classic and Sports Car Magazine