It rained, it poured, it stopped, the sun shone, it rained a bit more then the sun came out again and stopped awhile.
Thanks to the Alfa Romeo Owners Club for hosting another superb day at the beautiful Chatsworth House in Derbyshire – luckily for me and Mrs. B only a 30 minute drive away.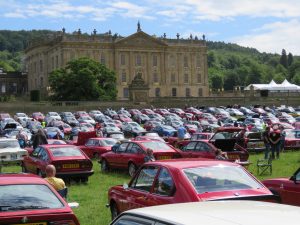 Lots and lots of Alfas taking over the area immediately in front of the house – with just one interloper in a Mercedes C-Class who became lost trying to leave Chatsworth and found himself driving though the biggest Alfa car park in Britain. I particularly liked the advice given to him from one of the many excellent marshalls: "Just keep heading towards the lake and then park it in the lake . . . "
Missed the Montreal and the 8C; was disappointed that there was no Giulia there – come on Mangoletsi, make an effort!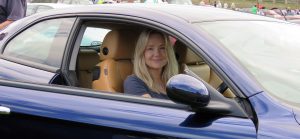 All in all it was well worth the visting – the GT got some admiring looks and it was good to meet up with my brother, his partner and her son who arrived in my brother's Brera.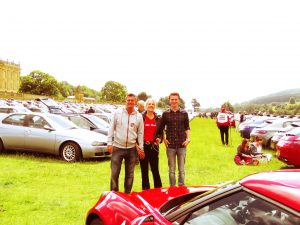 Hope you enjoy the pics!